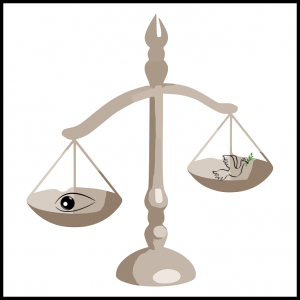 The funding body is the Ministry of Economy and Competitiveness of the government of Spain (Reference DER2015-64983-R) and the duration is 01/01/2016- 12/31/2018. In addition, this project is about a new criminal policy approach today.
Likewise, this project aims to achieve four necessarily interrelated objectives:
1. Firstly, carry out a study on: the phenomenon of terrorism at a general level; current terrorist organizations and groups; the figure of the lone wolf; and the causes, consequences and effects of terrorism in today's society, as well as its importance and social and political impact. Secondly, to perform an analysis of terrorist crime in terms of ecosystems based on police data and victimization surveys that exist at international, European and national level in order to highlight the measurement of terrorism, factors that favor and limit the terrorism. Thirdly, the economic cost of the fight against terrorism, since it is the only way to acquire a knowledge of the reality of this phenomenon in our society.
2. Analysis of international and European instruments, allowing to address the concept, nature and types of terrorism. It will also be necessary to undertake a study of: a) institutions, agreements and strategies for international fight against terrorism, b) European and international programmes against terrorism, c) international conventions and European directives on terrorism, d) the international cooperation against terrorism (Intelligence Services, tools to detect messages through social networks whose subject is related to terrorism, mutual recognition of criminal judgements in the EU, among others), e) protecting the victims of terrorism, f) terrorism financing, g) criminal laws, courts decisions and compared penal systems
3. A critical study of the translation into Spanish law of anti-terrorism legislation, with the aim of providing solutions to our national reality, in particular it will be highlighted the implementation of the international instruments into national law. It is not only important the implementation, but also once typified these crimes, but also if these are useful to reduce crime figures. Therefore, in this phase will seek to:
a) Check the degree of implementation of these international instruments in the Spanish systems and its compliance.
b) To develop some alternatives and preventive measures against terrorism and its financing.
c) To propose new regulatory schemes against terrorism in our country from the examples that can offer comparatives laws, in addition to refine or extend the catalogue of terrorism crimes to establish clear and effective criteria to determine the scope of application to be essential to ensure the survival of democratic states.
d) To develop appropriate measures for effective cooperation between international police and judicial against terrorism.
4. Alternative to the counter-terrorism policy (strategy) and Lege Ferenda proposal at the international, European and national level, encompassing preventive measures, repressive, cooperation and judicial assistance into the international and national area, and also the existing criminal and procedural peculiarities in the investigation and prosecution of terrorism. In short, these proposals and advice will be useful for pursuing the existing crime, but. mainly to prevent terrorist crimes.