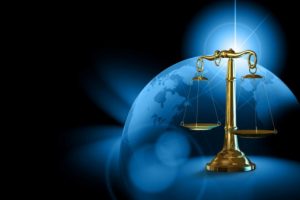 Crimen Salamanca is a research group located at the Criminal Law Department in the Faculty of Law of the University of Salamanca (Spain). The main topics of research are related to criminality. Nowadays, the main Project is Aporophobia and Criminal Law.
However, over the years the group has addressed various topics such as "universal criminal justice", "criminal policy against European transnational crimes" or "corruption, economic crime and organised crime".
Furthermore, several Spanish and foreign academics interested in researching and teaching in the so-called criminal sciences are currently members of these research groups.
The extensive research experience of all of them is reflected in numerous publications in specialised journals and in several monographs and handbooks.
The members of these research groups have developed different topics of research from several scopes related to the criminal sciences.
Firstly, the research group has special interests on the study of transnational crimes. Transnational crimes are a new form of crime favoured by the opening of borders in the era of globalisation. Within this type of delinquency, the main areas of work are smuggling, trafficking in human beings, drug trafficking, cybercrime and economic crime (corruption and money laundering).
Secondly, another important line of work is related to the principle of universal justice; an essential principle for the prevention and punishment of systematic or mass violations of human rights and violations of International Humanitarian Law. Also, it is an essential principle for preventing threats to international peace and security and restoring them when necessary.
Lastly, another main research line is linked to the study of trust in justice, as it is critically important in preventing new crime, since when citizens have trust in the institutions of justice, they obey the law and cooperate with the authorities.


This website has been funded by the research project "Principle of universal justice: foundation and limits" of the Spanish Ministry of Education, Culture and Sport (Reference DER 2009-11767).